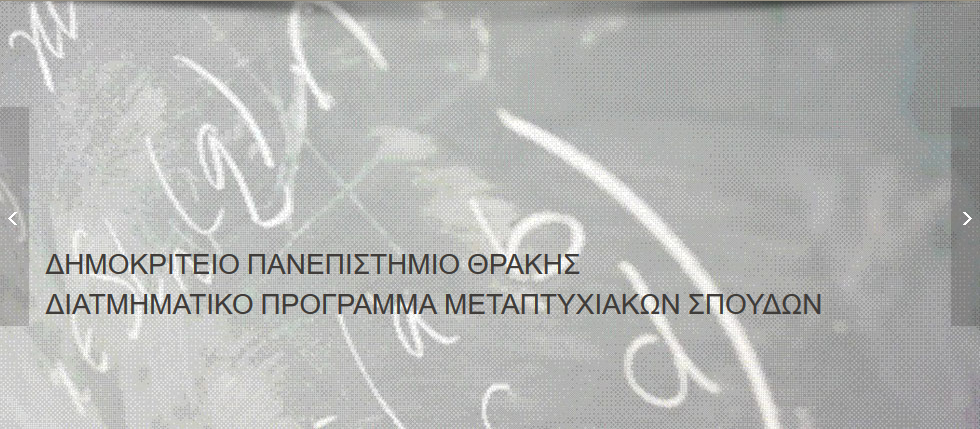 Collaborative Postgraduate Program-Applied mathematics
The Departments of Civil Engineering in collaboration with the Department of Electrical Engineering & Computer Engineering and Environmental engineering of the Democritus Univeristy of Thrace have organized and offer since academic year 2015 a new Post Graduate Program in the subject of "applied mathematics" .
Each year the Program accepts up to thirty (30) Graduate Students holding undergraduate degrees in engineering and mathematics from recognized universities and colleges.
Program Director is Professor Basil K. Papadopoulos.
For more information, go to the official webpage of
Applied Mathematics